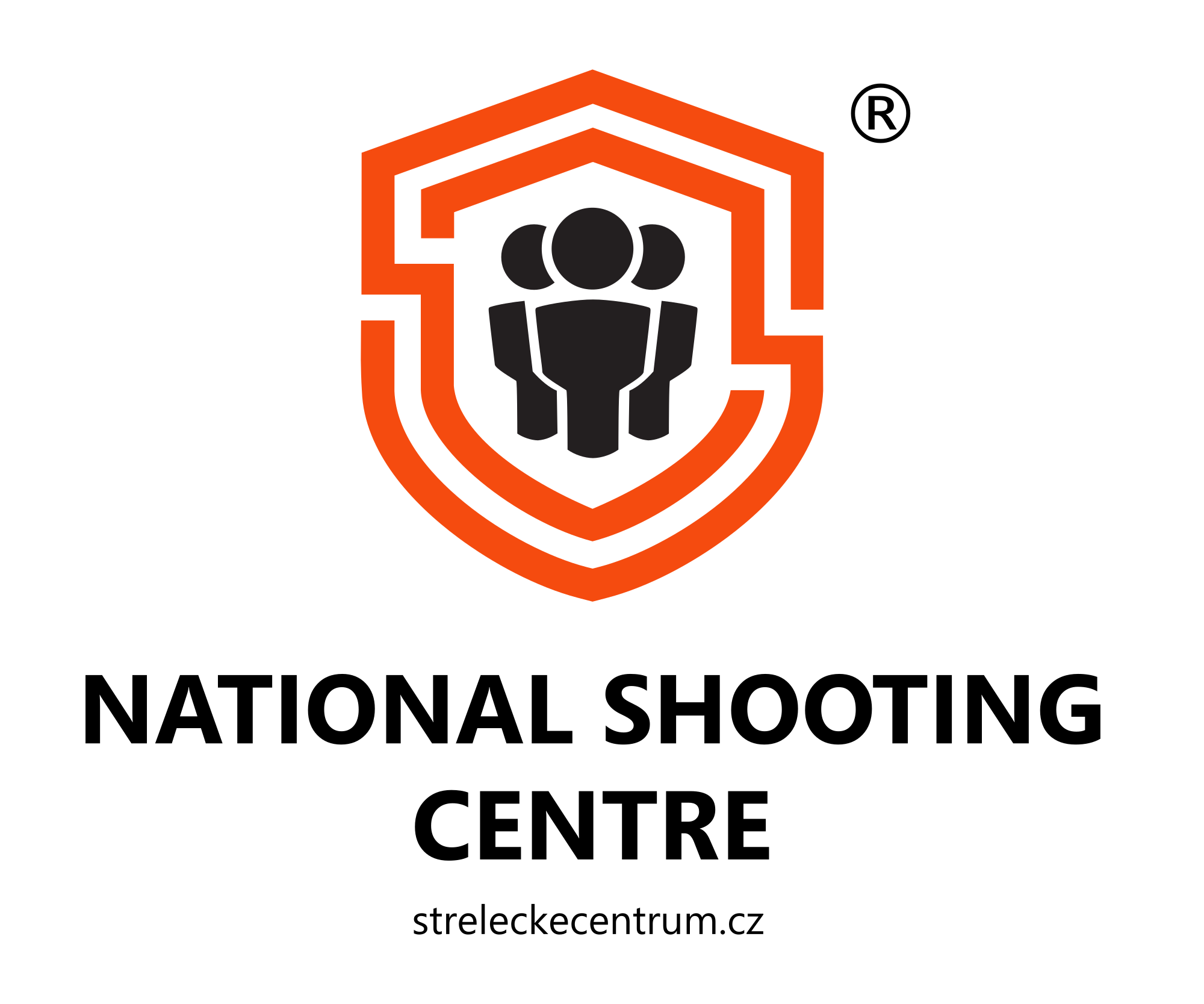 Jorge Ballesteros – World Champion, European Champion, Spanish Champion, Extreme Euro Open Winner, World Police Games Winner
Robert Černigoj – President of IPSC Sport and Dynamic Shooting Association in Slovenia, European Champion, European Vice-Champion in IDPA defensive shooting, Champion of Slovenia
Eduardo De Cobos – Police World Champion, European Champion, Asian Champion, Spanish Champion, Vice President and Chief Trainer of the International Association of Shooting Instructors – MiSiA, Chief Instructor of the International Shooting University of Barcelona
Miroslav Zapletal – Winner of the Asia Pacific Extrem Open World Cup, World Champion, Champion of the Republic of South Africa, Germany, Canada, Denmark, Africa, Russia, New Zealand, Champion of the Czech Republic
Gastón Quindi Vallerga – Argentina Champion, Latin American Champion, IPSC Panamerican Champion, IDPA World Defensive Shooting Champion
Ljubiša Momčilovič – 17-time champion of Serbia, multiple Vice-Champion of Europe, 4th place of the World Championship 2017, Champion of Australia and Asia 2016, Winner of Extreme Euro Open in 2017, 2018
Bartek Szczęsny – Champion of Poland, Champion of the Polish Trigun International Race, Winner of the World Cup Czech Extreme Euro Open, Polish Extreme Open, Asia Pacific Extreme Open
Celina Pawlik – Vice-Champion of the Polish Open and Rifle Polish Nationals Daniel Defense, Winner of the EurAsia Extreme Open World Cup and the Bathory Cup International Race
Martin Novotný – President of The Association of Sports Dynamic Shooting of the Czech Republic – IPSC CZE
Louie Tirona a Rossen Hristov (Tactical Performance Center – USA)
National Shooting Centre in numbers
One basement and three above-ground storeys with barrier-free access
Indoor tunnel shooting ranges of various sizes and with different equipment
Shooting positions with both longitudinal and transversal carriers and mobile bullet traps
Minimum shooting distance from two metres
maximum shooting distance up to one hundred metres
Dynamic shooting up to 360°
Variable arena for training dynamic shooting and airsoft [m2]
Museum of Czech weapon design engineers
Minutes by car from Prague
Minutes by car from Dresden
Citizens within the driving distance of less than 1 hour
Infinite experiences in a friendly and safe environment under a single roof
Exclusive experiences right by the D8 highway exit near the town of Lovosice
Professional and really generous facility and services
Car and bus parking right by the building within the company premises
A hotel-style reception desk with pleasant receptionists and a possibility to sit down and have a cup of coffee
A wide range of short and long arms of any possible calibre and power to borrow
Individual rental of the individual shooting sections
Separate facility for external shooting instructors and their clients
A separate warehouse with accessories for each shooting section
Light and sound effects including artificial rain for training under various conditions
Test shooting at individual or group ballistic protection and parts of vehicles and other materials
Extraordinary air-conditioning and ecological operation
Premises and equipment for individual ammunition reloading
Purchase and sale of arms and ammunition and auxiliary products and services
A separate arena with variable elements for establishing various situations for training the tactic and strategy, or for airsoft
Possible use of separate locker rooms and shower rooms
Several classrooms and shooting simulators
Indoor and outdoor refreshment in a top-quality buffet
Possible use of services without a need for ordering thanks to the centre capacity
A club for holding corporate, club or family events
Holding of school events aimed at developing the personal skills of protecting lives and health
Administrative facility offering services to customers
All of the four storeys have barrier-free access
Respect to space, people and nature
Education and sport
We provide customised services to the civil holders of firearms licenses and new firearms license applicants, members of the security forces or institutes of the state and municipalities and guests from the Czech Republic or abroad. The activities performed in the premises will also include sporting and security events and education for both adults and children in cooperation with the police, soldiers, firemen and rescue workers, or national and international shooting competitions.
Culture and tradition
The Czech Republic is a beautiful place to live a life full of opportunities and experiences. The National Shooting Centre is designed as the only one of its kind in the world. Therefore, we have decided to dedicate a part of our shooting centre to the new National Museum of Czech Weapon Design Engineers.
Endowment fund
Under the auspices of the National Shooting Centre, we are preparing establishment of the endowment fund in cooperation with other partners, the purpose of which will be to support projects of violence prevention, help victims of violent crimes and support people who have faced situations of necessary defence and extreme emergency.
Shooters (not only) for shooters
Support a globally unique project in the Czech Republic
Support the establishment of the National Shooting Centre with a financial gift today and become part of the birth of a globally unique project. Click on the button, find out more and go for it with us. Thank you!
National Shooting Centre project management
When you know you are doing the right thing and you can connect the right people, you have won.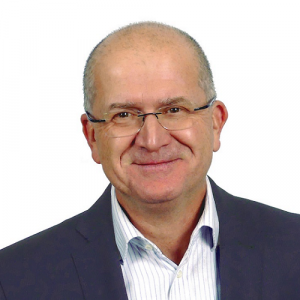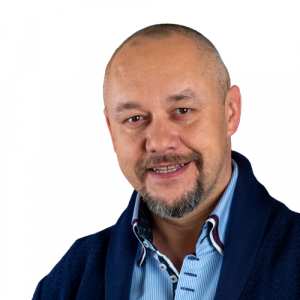 Association Chairman
National Shooting Centre Director
Project team and acknowledgements
Ing. arch. Luděk Stojan
Brno – architectural study and coordination of the project documentation for the building permit procedure
Doc. Ing. Jan Komenda, CSc.
Brno – ballistic design and cooperation on the museum of Czech weapon design engineers
Jan Hrdlička
Lovosice – engineering and preparation of the building permit procedure documentation
We appreciate the intensive support and help we receive from a number of individuals, organisations and institutes in connection with implementation of our project. Further, we would also like to express our thanks to the town of Lovosice and the municipality of Sulejovice, which received us with open arms and rightly perceive the National Shooting Centre as a new partner for development of the town and the entire region. Thank you all.
Support a globally unique project in the Czech Republic
Support a globally unique project in the Czech Republic

Investor and operator:
Národní střelecké centrum

zapsaný spolek
Hartigovský palác
Thunovská 183/18
118 00 Prague 1 – Malá Strana
Czech Republic
Registration No.: 05215641
Data box ID: gk9ymbp
Banking details Fio banka, a.s.
Account No. 2501751119/2010
IBAN: CZ23 2010 0000 0025 0175 1119
BIC/SWIFT: FIOBCZPPXXX
Contact details:
Ing. Libor Jirásek, Association Director
Telephone: +420 604 102 921
Národní střelecké centrum, z.s.
National Shooting Centre
Copyright © 2020–2023